Making the Magic Happen
Welcome to Eakin Elementary School
Dulcie Davis, Principal
Nichole Yockey, Assistant Principal
MISSION STATEMENT:
An Eakin Einstein Follows the formula for Success.
---
Please join us Thursday, July 26th for our
Open House from 5:00-6:00 pm.
You will have the opportunity to meet your teacher for the 2018-19 school year!
We hope to see you there!!!
---
Save the date!
August 1st is the first day of school and is an abbreviated day.
The first full day of school is Friday, August 3rd.
Breakfast and lunch are free to students. Breakfast is served in the classroom starting at 7:15.
Morning Announcements start at 7:30 every morning. This is an important time for your child to receive information, win prizes and possibly lead announcements! If they are not eating breakfast at school. Please have them here no later than 7:30 or they will need to get a tardy slip from the front office.
The School Store is open daily Monday-Friday 7:15-7:30. Students will use their tickets received during the school day to pay for these items. No cash accepted.
---
A Special Thanks to
The Eakin family wants to give a heartfelt thank you to our local Shelbyville Lowe's. Their team of volunteers went above and beyond (during their vacation!!) to make substantial improvements to our school. Improvements include:

Power-washed our sidewalks | Mulched and freshened up our landscaping
Donated two picnic tables and umbrellas | Fixed the benches on our playground
Painted interior classrooms | and much more . . .
We appreciate it!!!
---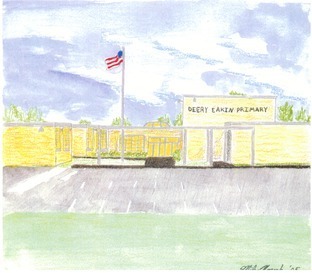 School Phone Number (931) 684-7852
School Fax Number (931) 684-0553
---